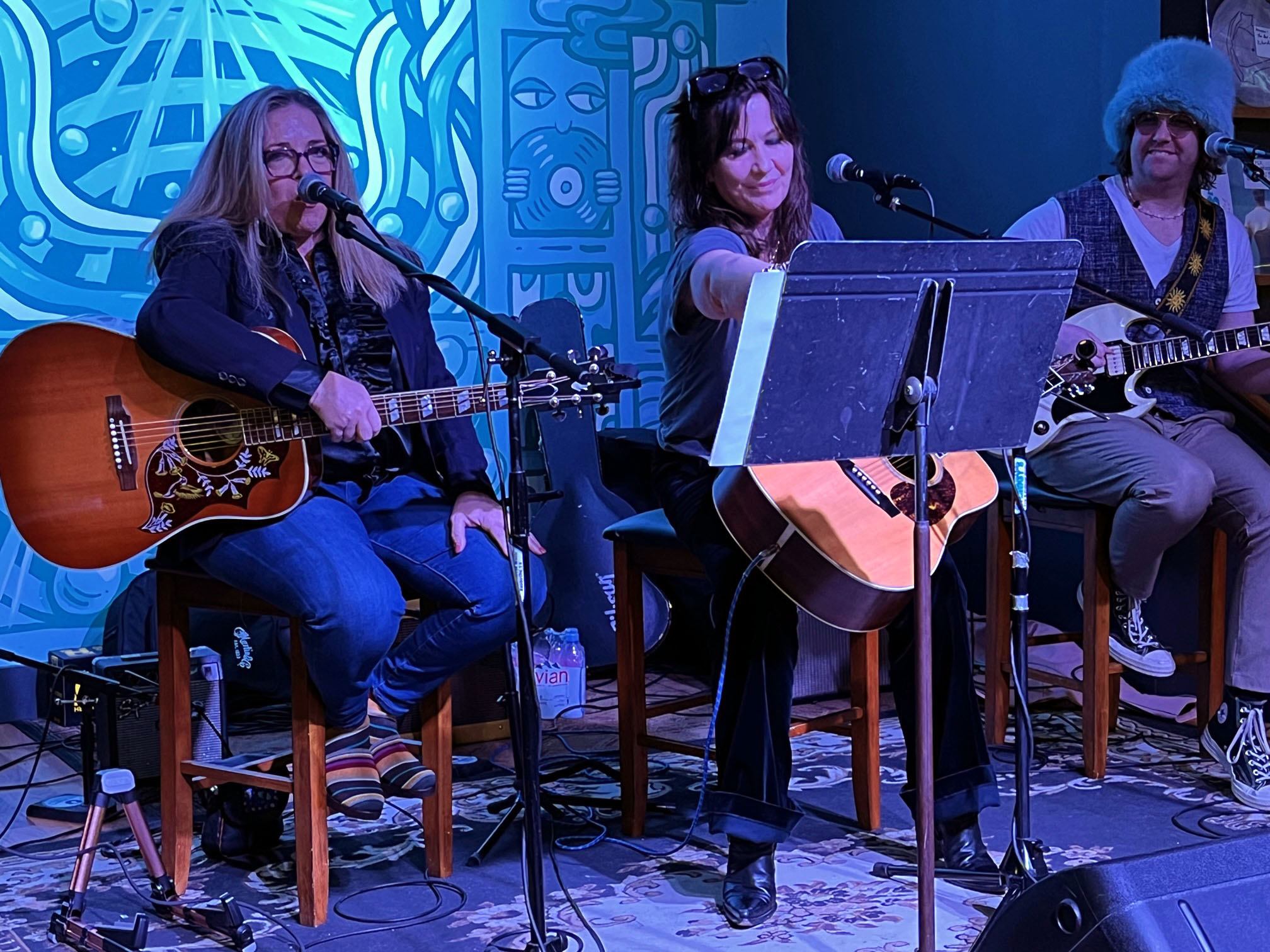 It was Kathy Valentine Day at Grimey's New & Preloved Music, as Carlene appeared with her long-time friend at the East Nashville record store on February 14. Kathy hosted a wonderful presentation of stories and songs, including having Carlene join her for a very dramatic (but at times comical) reading from Kathy's memoir All I Ever Wanted, telling of the time when Kathy's home was invaded and they and her other guests were all held at knifepoint!
Kathy and Carlene also performed for the first time ever "I'm the Only One," the song they co-wrote (with Danny B. Harvey) which ended up on the third Go-Go's album, Talk Show, in 1984. Accompanying them on guitar was Aaron Lee Tasjan (pictured here), and then another guest, Alicia Bognanno, also played on what Kathy called her best-known song, "Vacation."
An emotional highlight was Kathy's performance of "Next to Merle," a poignant song from the soundtrack to her book, about the time when her father, who was not encouraging of Kathy's musical aspirations as a teen, and had not seen her in five years, told her that he put her records (with the Go-Go's) right next to those of his favorite singer, Merle Haggard. The event concluded with Kathy taking questions from the crowd, followed by signing books and memorabilia for a long line of fans.
Other local celebrities in attendance were Chuck Mead (formerly of BR5-49) and Hobie Hubbard of Sawyer Brown. Thank you to Kathy and all of her guests, fans and friends, and the folks at Grimey's for a great time!